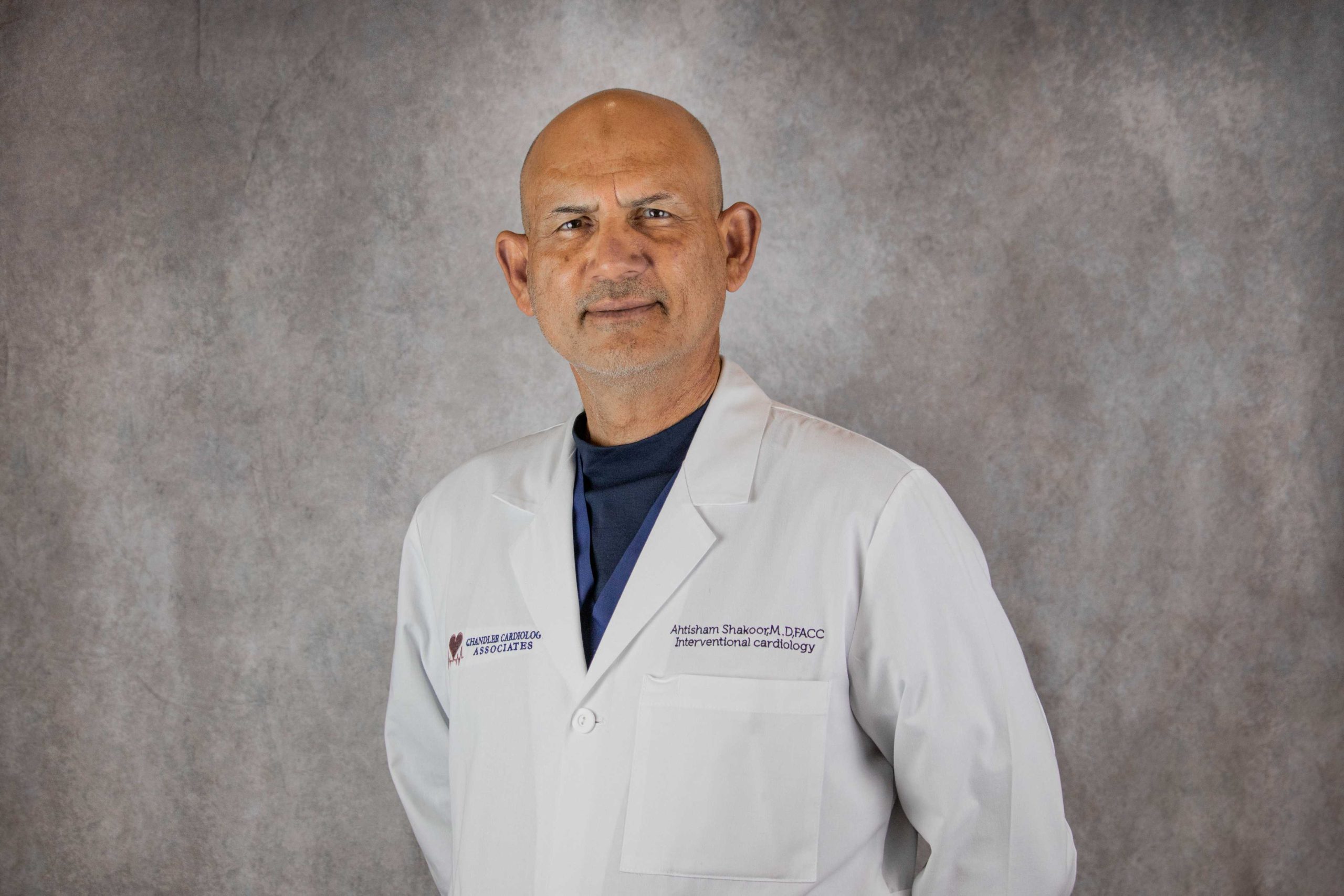 Dr. Ahtisham Shakoor is a board certified Diagnostic and Interventional Cardiologist. He is the Chairman of the Cardiovascular Department and the Director of the Chest Pain Center at both Chandler Regional and Mercy Gilbert hospitals, along with holding positions on several of the hospital committees in the Phoenix area. Dr. Shakoor completed his Internal Medicine residency, followed by his Cardiology fellowship training at the University of South Alabama. After completing his training in Cardiology, Dr. Shakoor went on to complete additional training in Interventional Cardiology at the Arizona Heart Institute where he remained on the faculty for several years.
After finishing his training, Dr. Shakoor established himself as a prominent physician in the Valley and started his own practice, Chandler Cardiology Associates in 2002.
Dr. Shakoor is passionate about the community and is a huge proponent of outreach and spreading awareness about heart disease. This is reflected in the quality of care provided to patients at Chandler Cardiology Associates, where the goal is to provide each patient with a personalized care plan to meet their individual needs.
Hospital Affiliations
♥ Chandler Regional Hospital
♥ Mercy Gilbert Hospital
♥ Banner Desert Medical Center.