Please review our office polices and FAQ's for our office.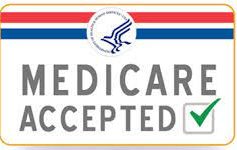 Insurance: We attempt to take a variety of health plans but not contracted with all of them. It is important that you provide a copy of your insurance information at every visit. This also includes any supplemental insurance.
We will submit claims on your behalf to your insurance carrier if all corrected insurance is provided. However, it is your responsibility to understand your benefits and  if  a referral is needed to be seen in office.  You may contact our office at 480-782-0101 option 9 for our billing department as we are continuously adding new payers. A few insurances that we are not contracted with are listed below but this is not all.
Health Choice of AZ 
Mercy Care
AZ Complete Care
University Family Care
Ambetter
Bright Health
Prescription Refills: If you are requesting a refill for any prescription that is prescribed by our office it is important that you please contact your pharmacy FIRST to verify if you have any refills available. 
At that time please ask your pharmacy to send us an electronic prescription refill request. We then will process these medications as quickly as we can but will send within 2 days of request to refill and send back to your pharmacy. You will then be notified by your pharmacy by how you have selected to be contacted. 
If you have not been seen in office within 6 months we will require a follow-up visit with any provider in office to approve refill requests.
It is important that you update your pharmacy preference at any follow-up appointment. 
Documents requiring a providers signature: The following forms will require a fee to be paid up front or at the time of pick up. This may also include any other forms not listed at the offices discretion. 
FMLA
Disability Forms