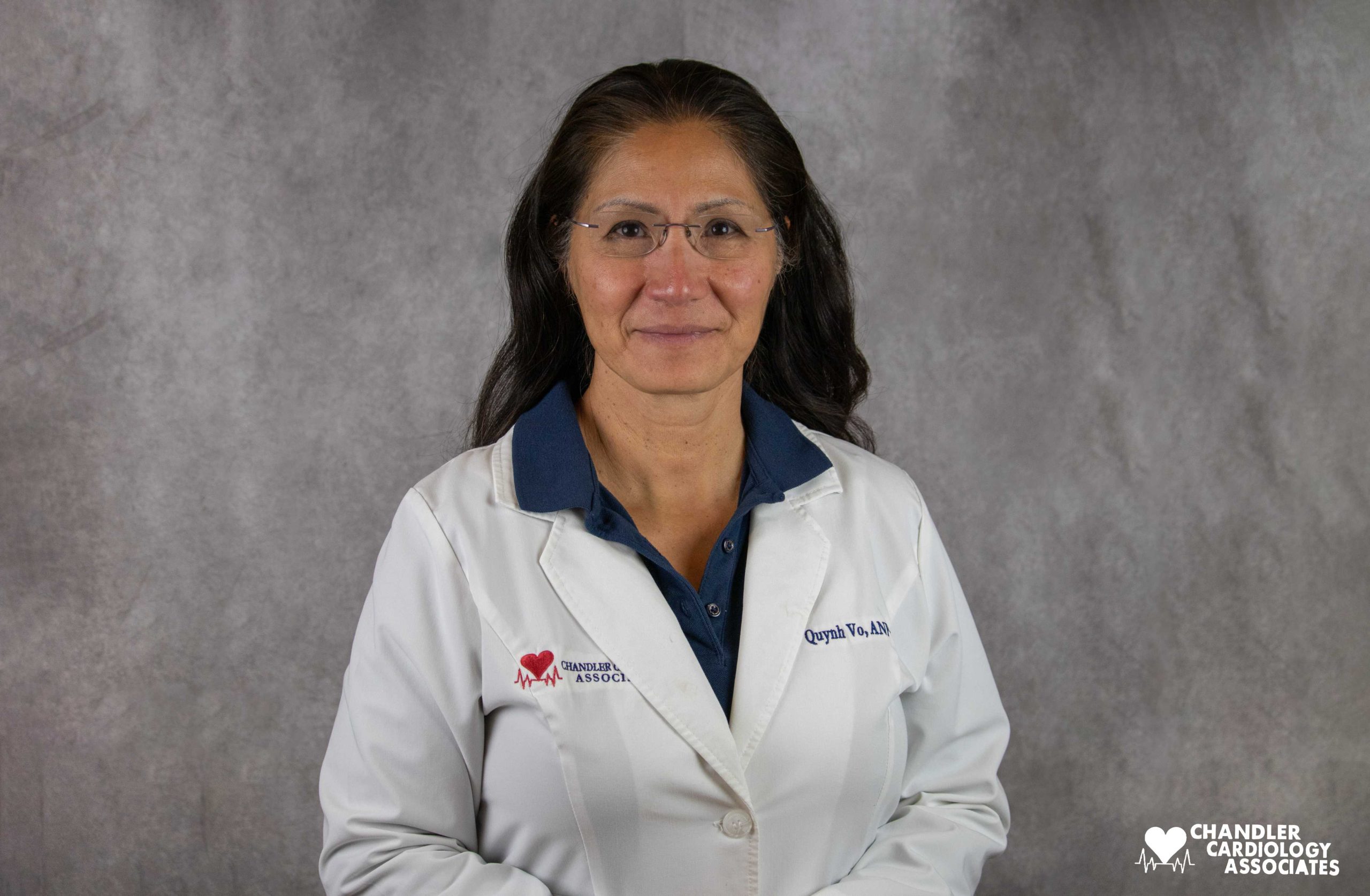 Quynh Vo is a board certified adult nurse practitioner. She initially got her RN associate degree in 1987 at Pasadena City College. Subsequently, she returned to Grand Canyon University for her bachelor in science and nursing. In 2004, she received her advanced practice nursing degree at the Arizona State University.  In her graduating class, she received 2 outstanding awards given by College of Nursing. One for Outstanding Representative of Professional Leadership, and the other one for Outstanding Representative of Community Involvement.
Prior to becoming a nurse practitioner, Quynh's nursing career included 14 years as an ICU/CCU staff nursing, mostly cardiovascular care, and 3 years with CHF outpatient clinic management.
Quynh joined Chandler Cardiology Associates in September 2017. She came with 5 years of acute general adult health, and 15 years of cardiology experience both in the hospital and office settings.